Style Guide, 2016
Creating awareness of the many uses of 20 Mule Team® Borax
Following up from my redesign of the 20 Mule Team® Borax website, I was tasked to design a branding & social media style guide to maintain a consistent style across all channels. I also redesigned all the existing social media posts to match the new style. The style guide includes: guidelines for their logo, color palettes, fonts, and template guidelines to create different types of engagement posts on social media. To categorize different types of uses of borax with color, I added a secondary color palette of pastel yellow, pink, and blue. E.g. Blue for laundry booster uses, and pink for kitchen cleaner & deodorizer uses.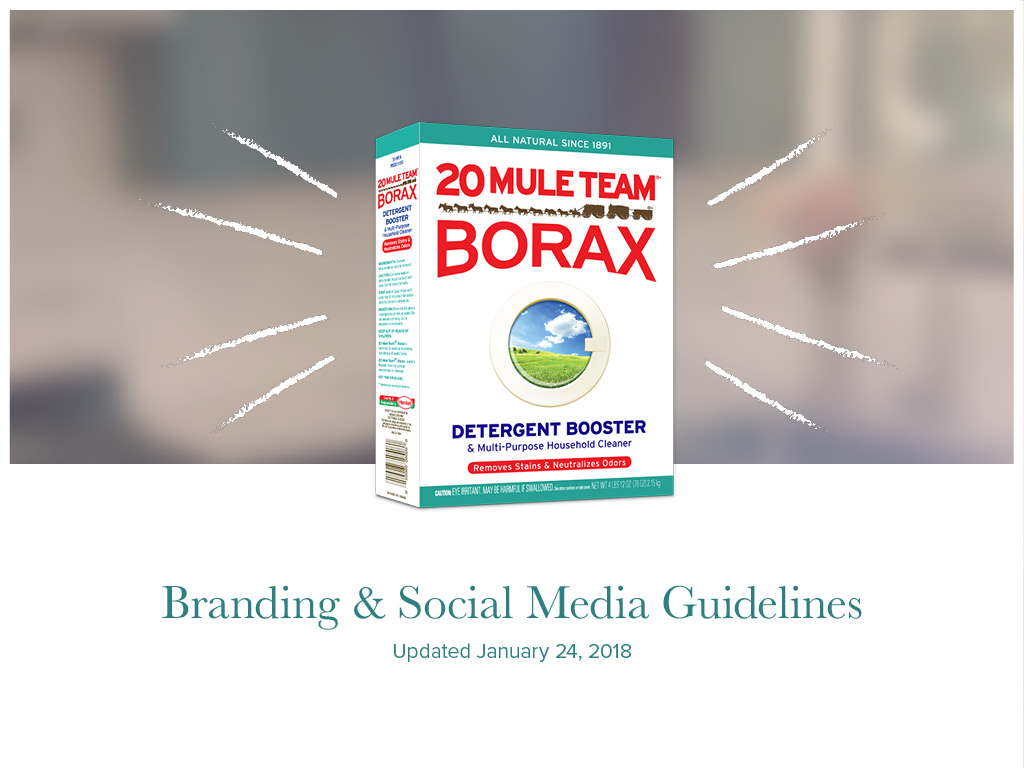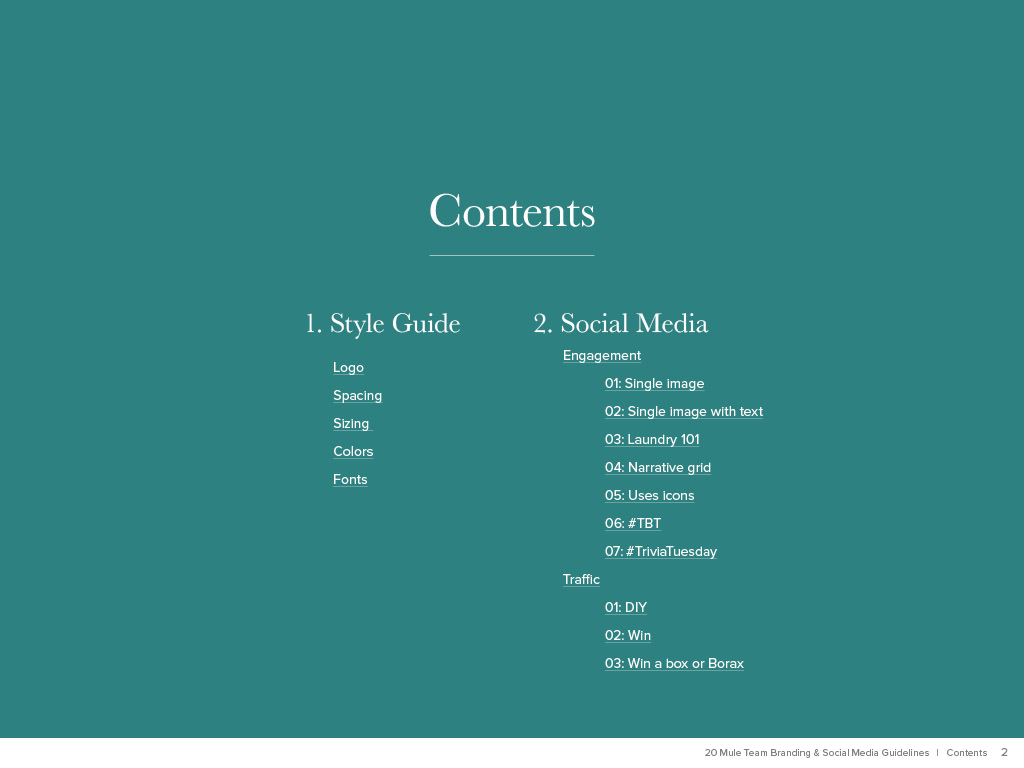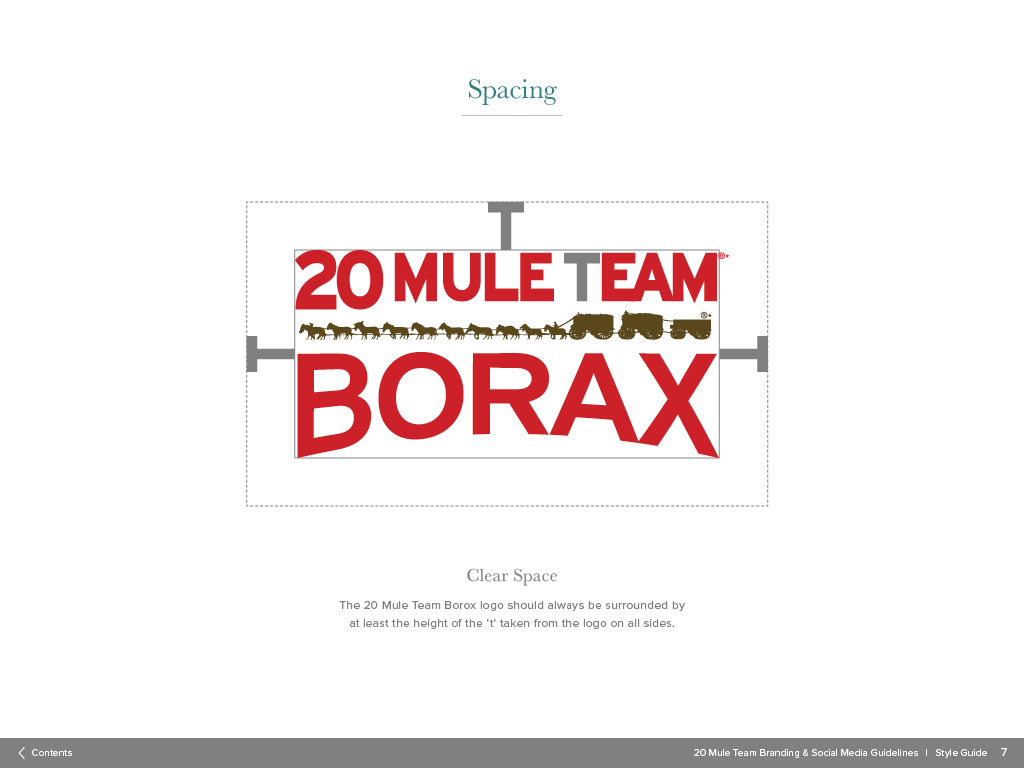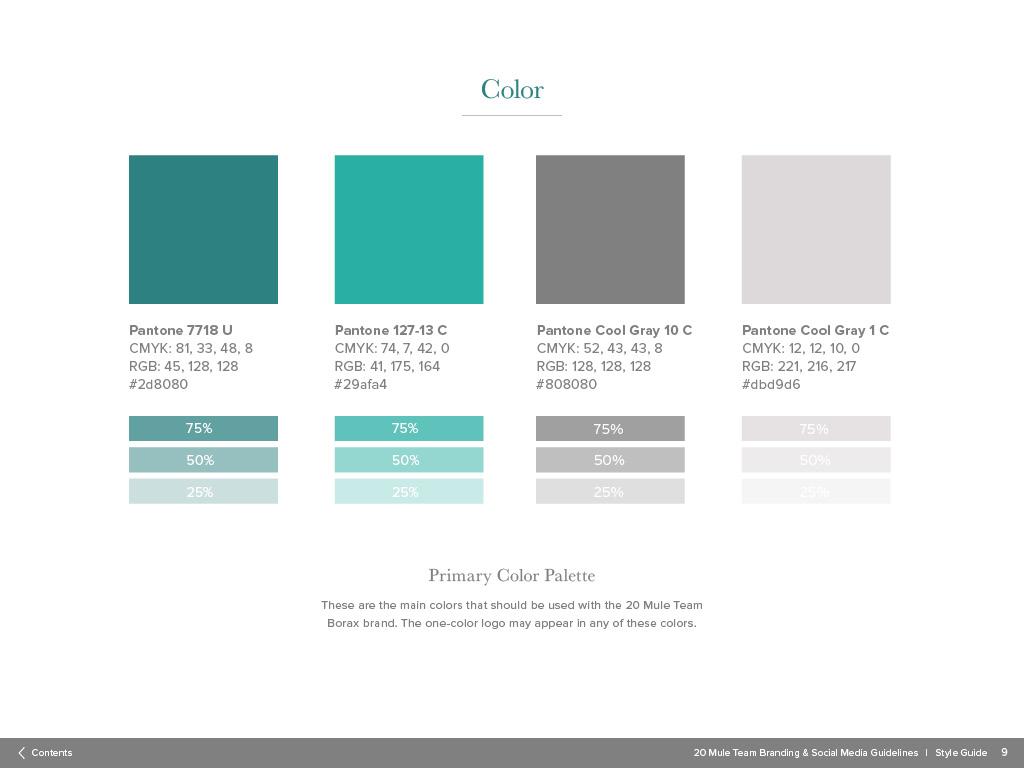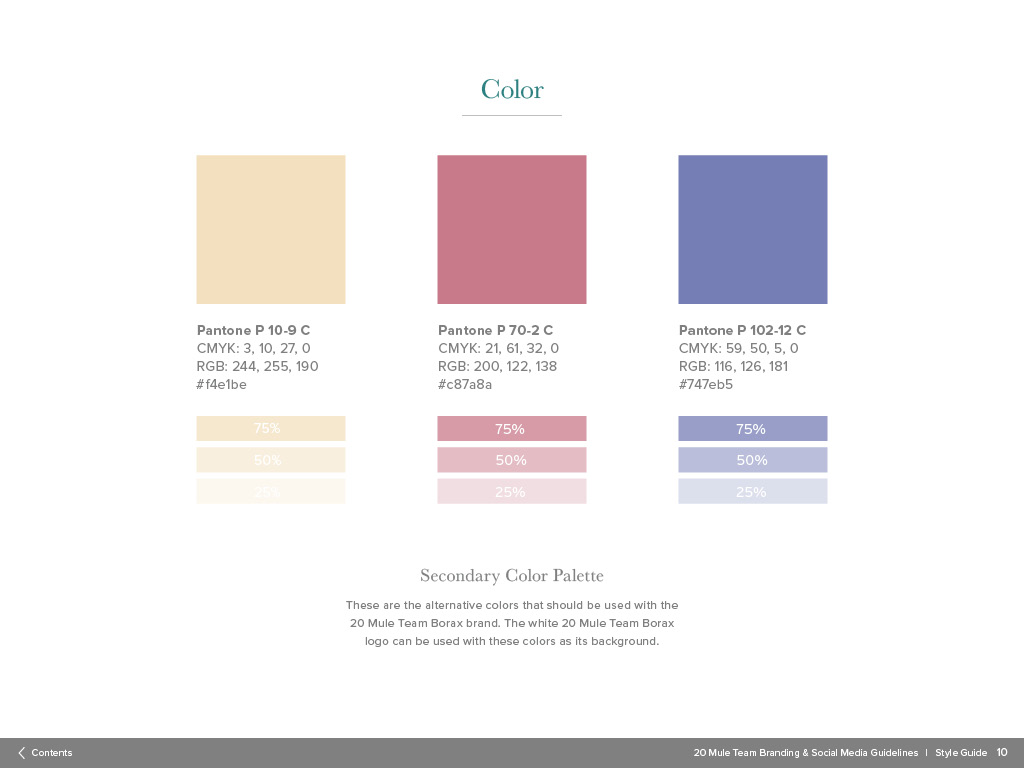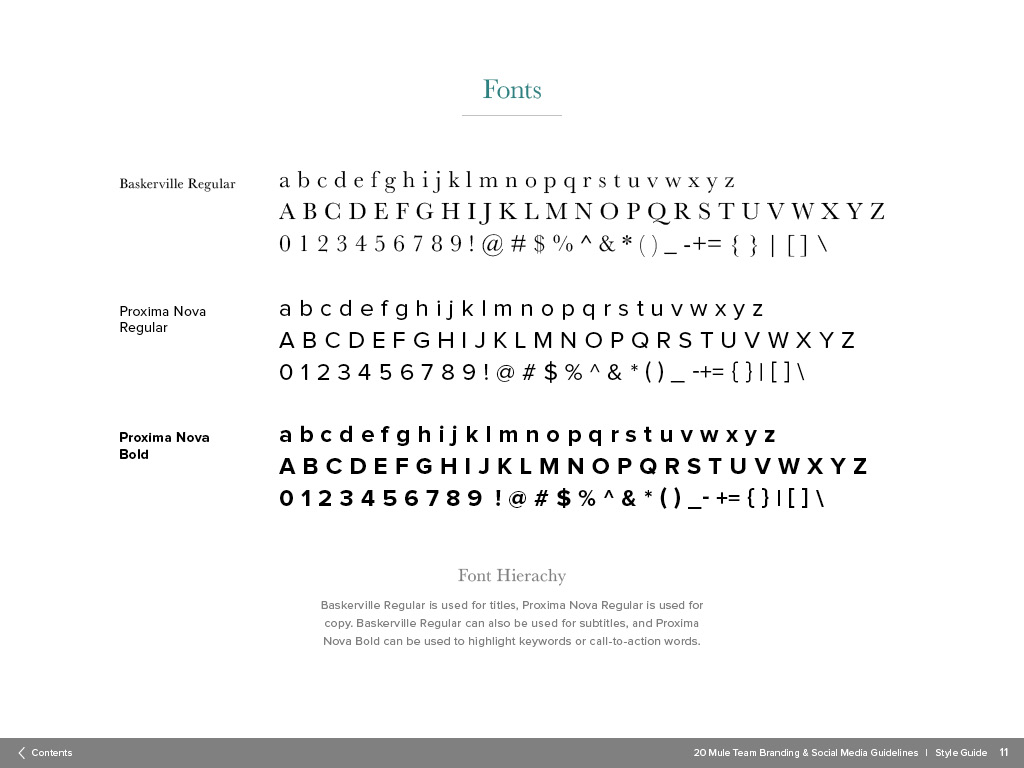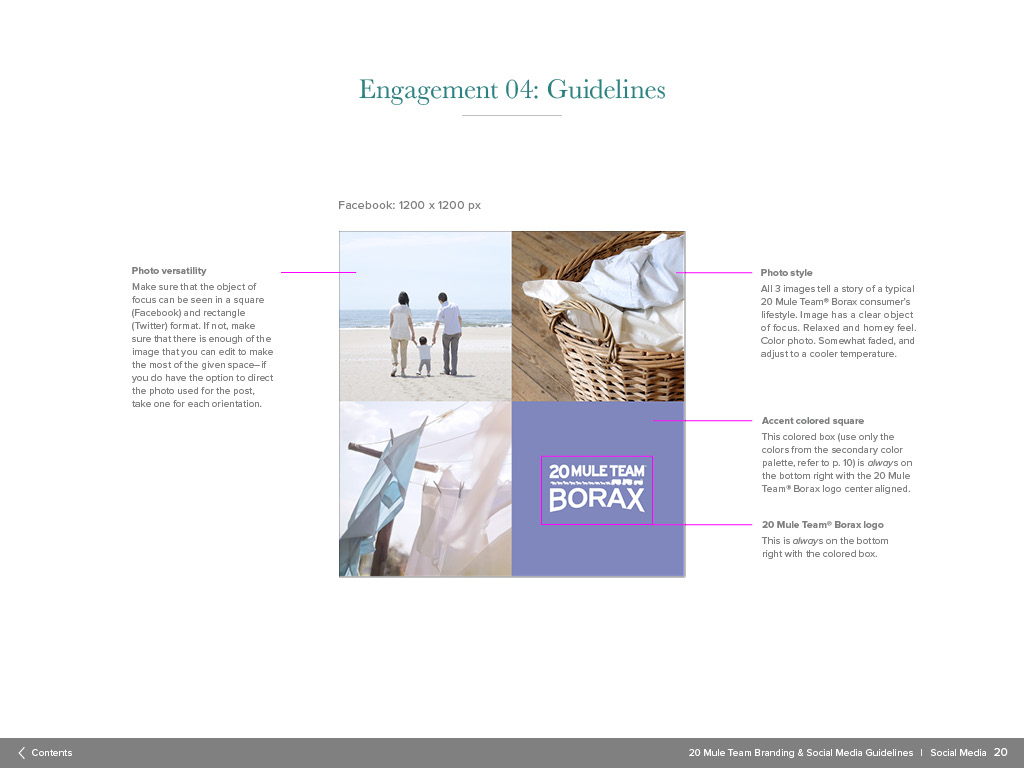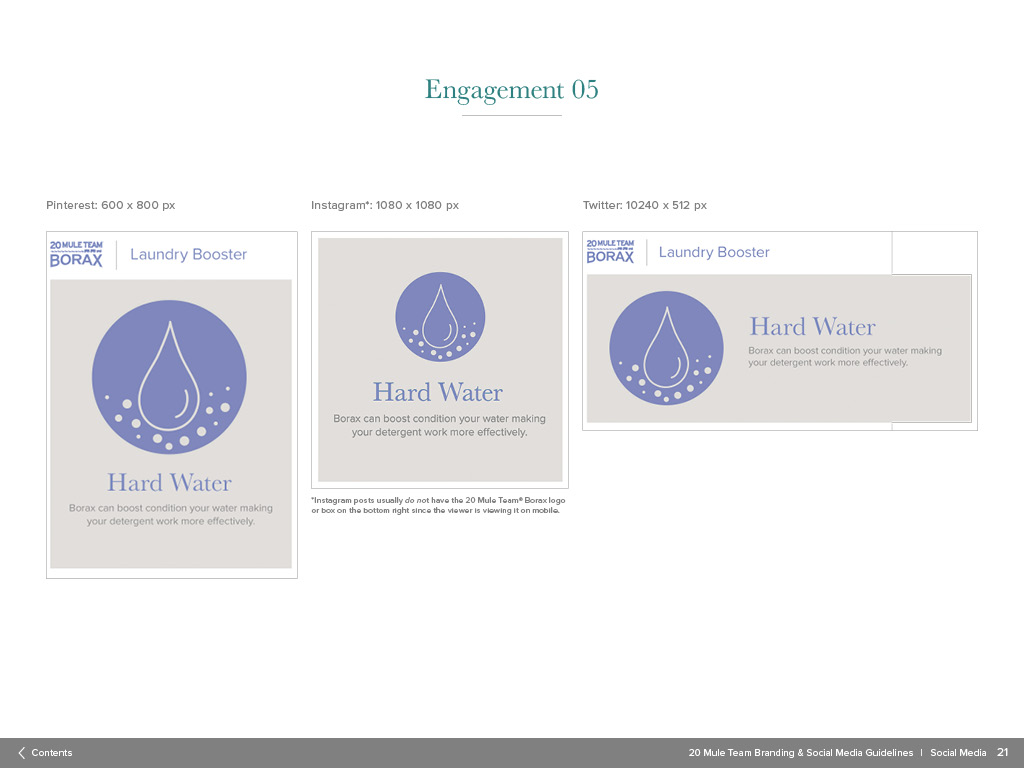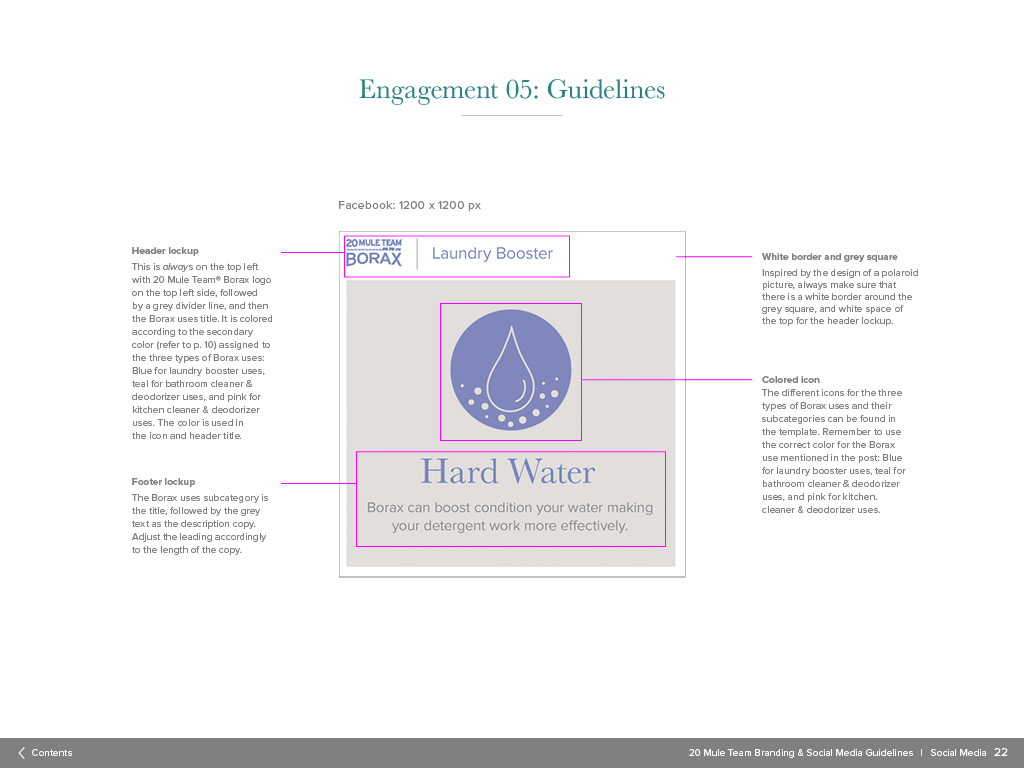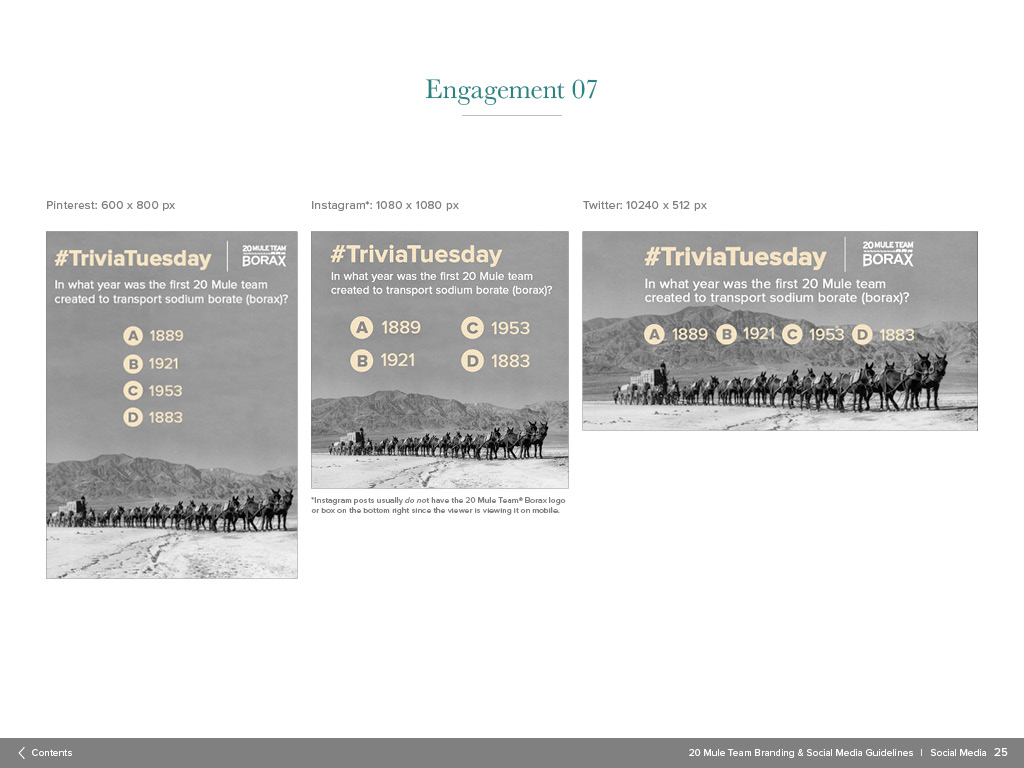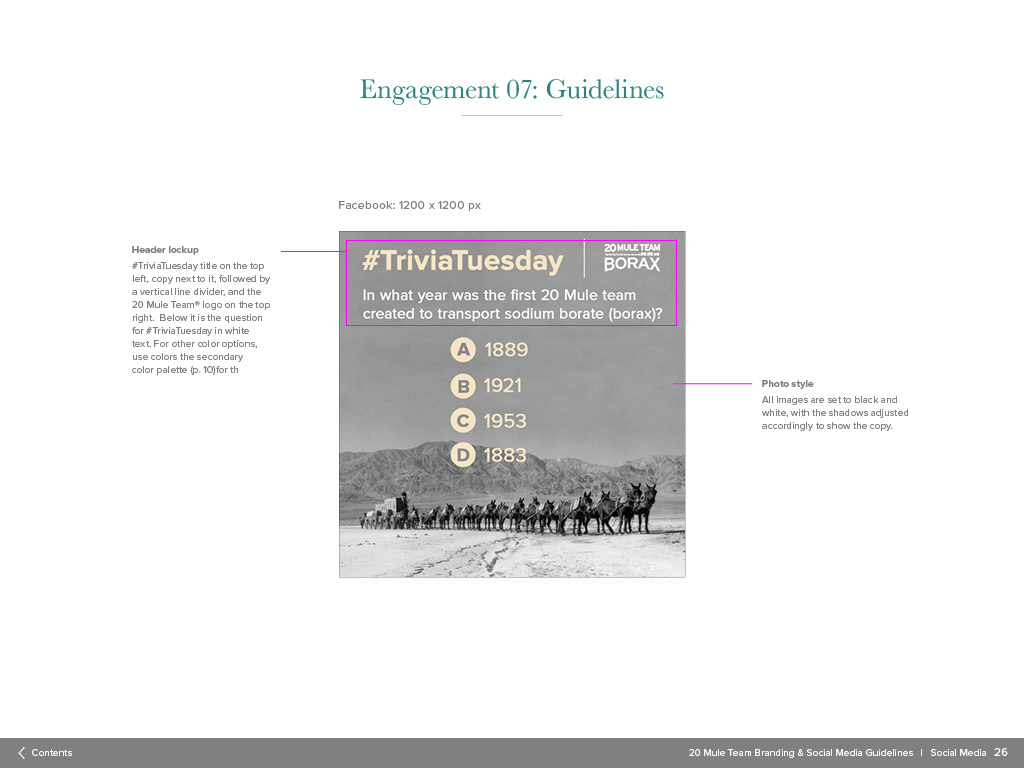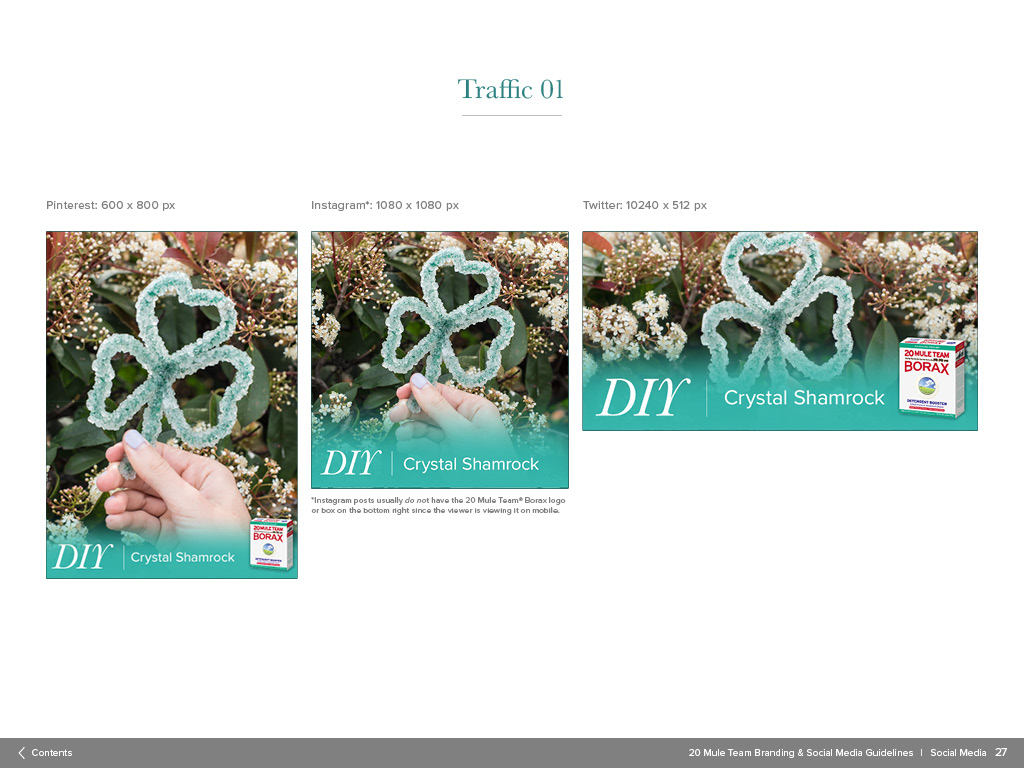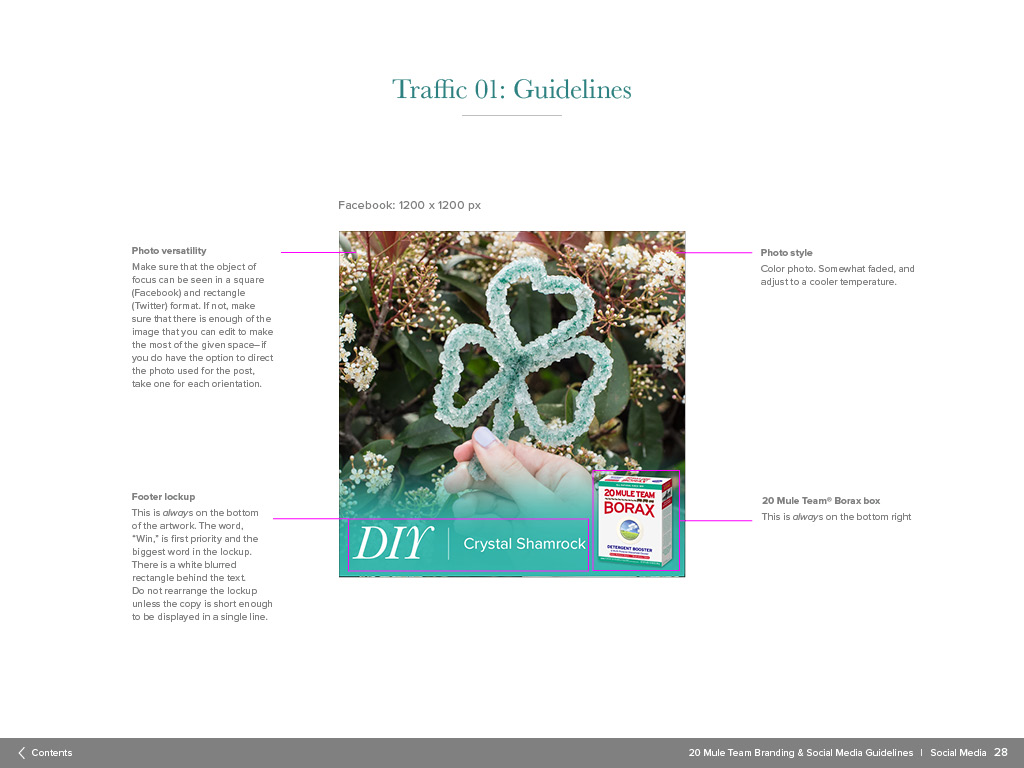 Made in Adobe Illustrator, Photoshop, and InDesign.
Agency: Zooka Creative.